WHIMSICAL CUSTOM DOG TAG
Completely Wired
Some might argue that money spent on a gift for a dog is money wasted. After all, dogs don't know squat about Christmas, right? I don't agree. Jolene the beagle mix is a big part of our family. She loves us, she cuddles with us and she puts up with our crap (just as we put up with hers). Besides, it's just fun to buy gifts for your dog. Like this totally cool and hilarious dog tag from the lovely Trisha of Completely Wired Jewel in Illinois.
Jolene, being part beagle, has a tendency to follow her nose. That means she sometimes forgets about me. True, she does glance back when I call her, but she moves onward, led by some unimaginable scent that spurs on her hunting instinct. For this reason, it is essential that she have contact information on her collar. (She is also microchipped, but really it's just easier if some kind soul calls you on the phone.)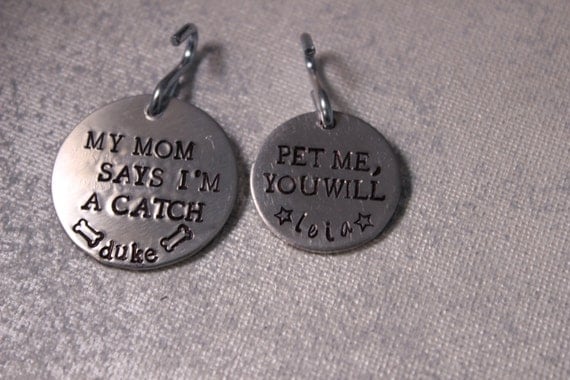 Trisha has lots of playful, hand-stamped tag options for your pets (phone number on the reverse). She also sells cool, hand-crafted custom jewelry for your human friends and loved ones too, so be sure to check out her shop!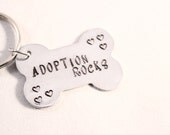 Find It:
Web -
Completely Wired on Etsy
Facebook -
www.facebook.com/completelywired
Twitter -
@awwsomnessprime